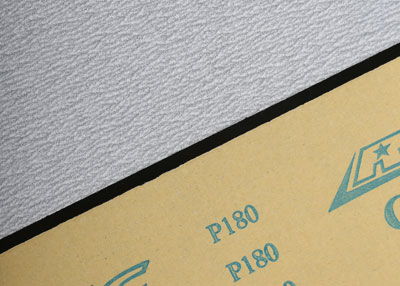 There are many different types of sandpaper for wood in the market, among which RIKEN RMC C11PM is the best type of sandpaper for wood. The C11PM abrasive sandpaper has hard silicon carbide abrasive, which reaches sharp cut and excellent refinishing.
Advantages of the Best Type Of Sandpaper for Wood
With a strong A-weight latex/paper backing, this type of sandpaper for wood can resist tearing while staying conformable and flexible. Non-loading stearate resists clogging and increases cut life. It has high sanding efficiency and shinning surface performance.
It is suitable for high-quality sanding and polishing including paint surface, curved surface, etc. It is mainly used in industries of paint, musical instrument, audio, cupboard, electronics industries, etc. Other applications include general sanding, finishing, blending, surface leveling, and prior to staining or painting. C11PM contains the ideal abrasive grain type and grades for multi-step finishing processes.