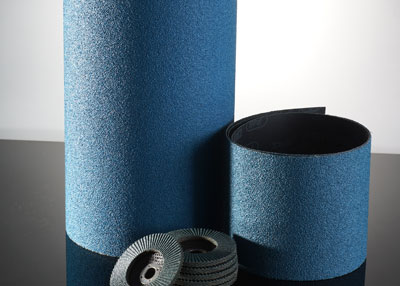 The backing of RMC & Riken abrasive cloth ZX67F is X wet cloth, which is with good synchronous, adopting high-quality Zirconium Oxide grain, making it with long life and good grinding efficiency. Taking advantage of the special production technology, it has good performance in stainless steel gate, oxide skin, and welding spot. This cloth has high sharpness, long service life, and good synchronization. Usually, it can be converted into a flap disc, flap wheel flap wheel with shaft and so on.
Choose Riken Abrasives for Emery Cloth Roll
RMC & RIKEN abrasive cloth ZX67F gives better sanding and a cleaner work environment. We still have 1000 grit emery cloth roll, 1000 grit flap wheel, etc. Buy bulk 1000 grit emery cloth, please contact us through rm3@rikenmt.com to get more information!