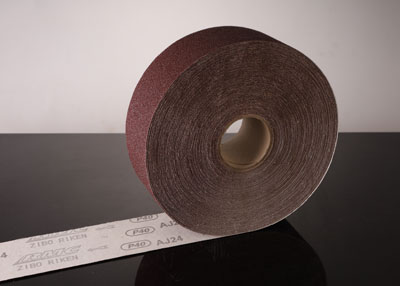 The backing of RMC & Riken abrasive cloth AJ24 is J wet cloth, making it a high-quality flexible product and easy to be torn by hand. It is widely used in woodworking, metal finishing means decoration and so on, suitable for curve and specially shaped surface.
Choose Riken Abrasives for High-quality Emery Cloth
Riken Abrasives provides multi-purpose abrasive for use on mild steels, brass, copper, as well as hard and softwoods and so on. We also have 600 grit emery cloth, 800 grit emery cloth, and so on. RMC & Riken abrasive cloth AJ24 have two applications: one is for hand use, the other is for machine use ( for belts ). Durable grain and flexible backing give an exceptional cost-effective performance.