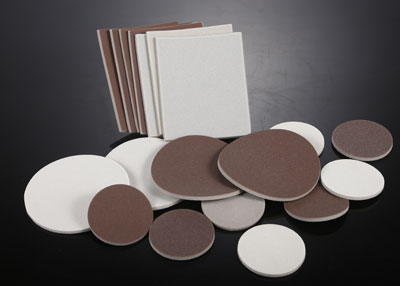 Riken Abrasives works to design and produce a kind of find sanding sponge for users.

Application of Super Fine Sanding Sponge:
RIKEN RMC adopts the high-density sponge to produce abrasive sponge S5500, the backing is flexible. Taking advantage of the selected Alo or SIC grain, RIKEN RMC S5500 has a long sanding life and smooth work surface, especially suitable for all kinds of irregular curved surface polishing.