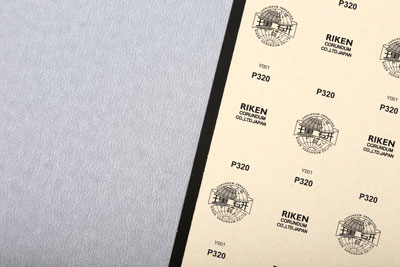 Riken RMC C45PM is super coated and it prevents clogging and static. Riken RMC C45PM is widely used in the furniture industry, musical instrument production, floor grinding, and lacquer grinding.
Choose Riken Abrasives for Sandpaper Rolls
It can be made into the wide belt, narrow belt, a disc that can be installed on the hand pressure sand machine, a wide belt machine and a drum pneumatic sander. Long-life when grinding the MDF board, HDF and other board. Supply perfect anti-clogging thanks to the special stearate technology. Best polishing surface thanks to the best grade silicon carbide grains.
Our products have high stock removal rates and excellent polishing scratch pattern. We supply a complete range of sandpaper rolls, including 180 grit sandpaper roll, 220 grit sandpaper roll, 600 grit sandpaper roll, and so on.
Riken Abrasives is a professional sanding rolls supplier from China and provides you high-quality but sandpaper rolls. Contact us through rm3@rikenmt.com to get more information!