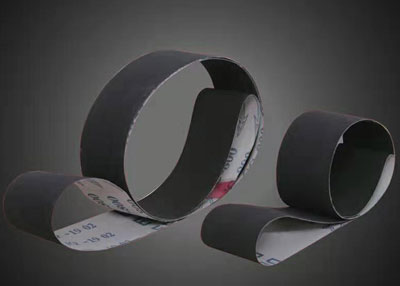 RIKEN RMC Jwt cloth CJ25 uses Jwt poly-cotton cloth and silicon carbide, making it flexible, high wear-resistant and high coating dense. Its backing has anti-slip treatment with high strength. For example, the work surface of the 800 grit emery cloth is very fine. The CJ25 silicon carbide abrasive has excellent flexibility and strength, which are suitable for belt making.
Application of Silicon Carbide Abrasive Rolls
RIKEN RMC Jwt cloth CJ25 silicon carbide abrasive is mainly used in the polishing of Copper Alloy, Aluminium Alloy, Zinc Alloy, and other soft metal. RIKEN RMC Jwt cloth CJ25 can be converting into a narrow & semi-wide belt with high efficiency grinding and polishing especially better surface finishing. Long life with perfect work surfaces.