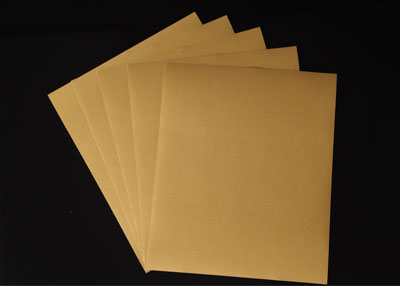 RIKEN RMC AP33M is a special stearated sandpaper suitable for fast sanding. We use premium aluminum oxide mineral, which is durable, fast- cutting. The best grade sandpaper for wood performs well on many surfaces.
Get the Best Sandpaper for Metal
Strong, C-weight paper backing supports aggressive sanding with extra durability compared to lighter weight paper backings. Semi-open coat construction and load-resistant coating prevent premature loading of AP33M surface to maximize cut and extend abrasive life.
AP33M is mainly used in the form of Velcro disc, PSA disc, sheet 9'*11' and narrow roll. Durable AP33M is well suited for high production sanding operations as well as general-purpose applications on paint, primer, wood, metal, plastic, and composites, including fiberglass.
RMC abrasives aims at providing the best sand paper for wood to our customers. If you want to buy our sand paper for wood.