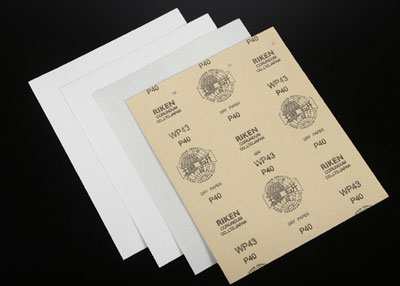 RIKEN RMC WP43 is a type of fine sandpaper for wood. It has good sharpness performance that thanks to the specially treated grains. Imported good backing paper supply you excellent wear-resistance performance. It is the super fine sandpaper for wood.
The use of WP43 Fine Grit Sandpaper for Wood
WP43 extra fine sandpaper for wood has high sanding efficiency. By using the finest sandpaper for wood can greatly reduce your sanding time. In the meantime, super coating material will bring you good anti-clogging ability and expected surface performance.
RIKEN RMC WP43 can be used in wood and furniture white body sanding, putty sanding, primer sanding, topcoats sanding, clear coating sanding, also could use in drywalls and fillers. If you are looking for the finest grit sandpaper for wood, please contact us. We are sure to supply fine grit sandpaper for metal of top quality.