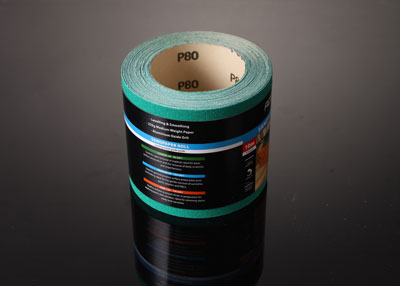 RIKEN RMC GWP53 is an Ewt backing paper. It is difficult to tear and its surface is very smooth. GWP53 adopt special treated FEPA standard white aluminum abrasive grain, to keep the high sanding efficiency. It has very good anti-clogging performance and you will get an expected good sanding surface.

Application of GWP53 Sanding Rolls
RIKEN RMC GWP53 sanding rolls are popularly used for dry sanding by hand. It could be widely used in the field of wood sanding, paint sanding, plastic sanding, wall surface sanding and so on.
GWP53 is a type of green paper roll. We could supply kinds of rolls, discs, sheets, and could process into different lengths. A wide range of different grit sandpaper rolls is supplied by Riken Abrasives, including 40 grit sandpaper roll, 80 grit sandpaper roll, 100 grit sandpaper roll and so on. For more information, please contact us.