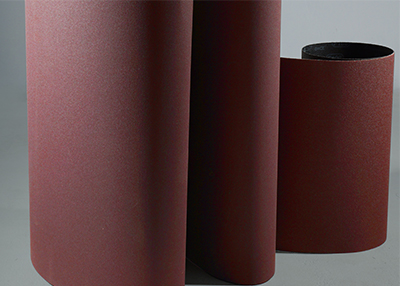 Application of AX57 Abrasive Cloth
This product is mainly used for sanding woodworking white body. It adopts all-polyester cloth base and all-resin processing so that it has good stiffness and toughness. It is mainly used in medium and wide belts in size of 600mm-1350mm width. Compared with the existing market products, we have applied calcined grains for longer life and long-lasting sharpness. And due to semi-close grain strewing, the products not only have good performance on hardwood grinding, but also have a good grinding effect on oily and cork wood that is easy to block.
In addition, the product can also be used as a narrow belt for grinding general metals.