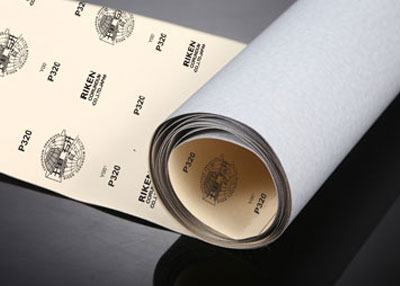 Riken RMC CP57M adopts the special backing paper with good flexibility and smooth surface. The products could be converted in to narrow belt and hand pressure belt.
Advantages of Continuous Roll Sandpaper
Sharp and high-quality silicon carbide grain contribute to high grinding efficiency and the cleaning surface. The specially treated coat supply good anti-clogging and long grinding life. The continuous roll sandpaper is used in sanding and polishing paints and Automatic coating paper. Riken RMC CP57M with there excellent cutting action of the silicon carbide grain enables an efficient sanding operation. The antistatic paper backing reduces clogging problems and improves the lifetime of the product. It also contributes to cleaner surfaces when you are sanding wood, lacquer, paint and so on.
We have 240 grit sandpaper roll, 280 grit sandpaper roll, 320 grit sandpaper roll, and other grits of sandpaper roll. Contact us today for a good price!