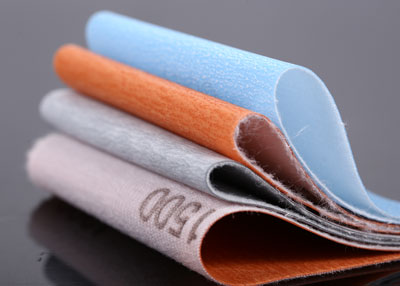 FV is one special flexible film made by RIKEN RMC. Taking advantage of special maker line, RIKEN RMC has designed this new item.
Application of Imperial Diamond Lapping Film:
FV film is a flexible product used in the field of ultra-fine sanding, with a stearated coating to effectively prevent clogged and anti-static, suitable for automobile repair, musical instrument manufacturing industry primer and topcoat sanding, polishing. The good sanding effect, fine scratch, high cutting efficiency, long service life. Can be made into disc and sheet, installed in hand sander and pneumatic sander machine.
We provide micro-abrasive film psa, 661x diamond lapping film, lapping film 261x, diamond lapping film, etc. Contact us through rm3@rikenmt.com to get more information!