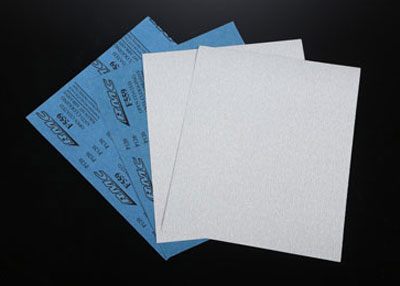 RIKEN RMC F559 is abrasive paper for dry sanding with good flexibility and durable life. Premium Aluminum Oxide grain provides sharp, aggressive and high efficient performance, leaving the perfect surface with uniform scratch. Adopting premium imported Cwt latex paper backing, F559 has good flexibility and long durability. The super composed adhesive system provides high bonding strength and extends product life. Stearate anti-loading coating resists clogging and increases cut life.
Application of Velcro Sanding Pads
F559 PSA sanding pad has good performance for sanding and polishing curved and irregular surfaces of solid wood, annatto carving, etc. It is mainly for the application of sanding solid wood, annatto, primer, lacquer, coating, wood, etc.
Riken Abrasives has wholesale sanding discs. Make an enquiry today to get a good price!