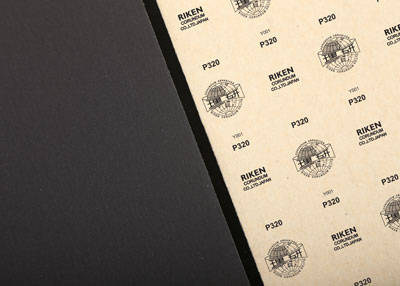 Riken RMC CP57 adopts specially treated silicon-carbon grain, which can prevent the static efficiently. We have 100 grit sandpaper roll, 120 grit sandpaper roll, 600 grit sandpaper roll, and other grits products.
Our products have high sanding efficiency, good heat-resistant and super sanding performance. This silicon carbide sandpaper roll is widely used in furniture, wood floor, stone, marble, and metal. With high-quality EWT backing paper and high tough and flexible, it can be converted to different size rolls, different size belt, Velcro disc and so on. The antistatic paper backing reduces clogging problems and improves the lifetime of the product. It also contributes to cleaner surfaces when you are sanding wood, stone, marble, and lacquer.
If you want to shop roll sandpaper, please contact us through rm3@rikenmt.com. We will provide you high-quality bulk sandpaper rolls.