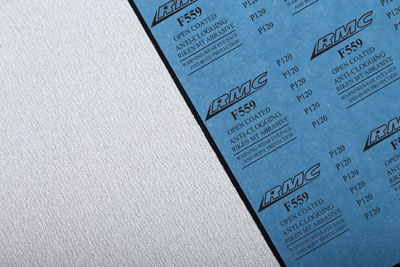 RIKEN RMC F559 is a kind of aluminum oxide sandpaper for metal or wood with good flexibility and durable life. Premium Aluminum Oxide grain provides sharp, aggressive and high efficient performance, leaving the perfect surface with uniform scratch. Adopting premium imported Cwt latex paper backing, F559 has good flexibility and long durability. The super composed adhesive system provides high bonding strength and extends product life. Stearate anti-loading coating resists clogging and increases cut life.
Aluminum Oxide Sandpaper for Wood Provides a Good Solution
F559 has good performance for sanding and polishing curved and irregular surface of solid wood, annatto carving, etc. It is mainly for the application of sanding solid wood, annatto, primer, lacquer, coating, wood, etc. Our aluminium oxide sandpaper for wood can be a good choice for you.