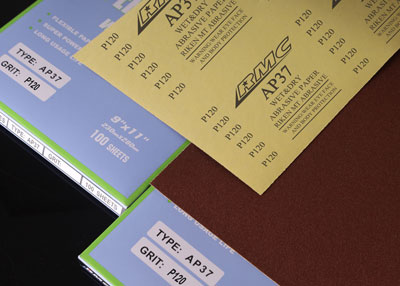 Our Riken RMC AP37 abrasive paper products help you add versatility and efficiency to your operations. We use high-quality raw materials, which is durable yet flexible, with a sharp cut that leaves a refined finish.
Application of AP37 Self Adhesive Sandpaper
The durable paper backing helps create consistent patterns that are easily buffed out. RIKEN RMC AP37 is mainly used for wet and dry sanding, usually used in polishing and sanding metal mold, carbon fiber workpieces, fiberglass, composite materials, and precision instrument. For this product, we provide products with different grit sizes, including 220 grit sandpaper, 400 grit silicon carbide sandpaper, 800 grit sandpaper, silicon carbide paper 240 grit and so on.
Same features as AP37 self stick sandpaper but with a different paper color.