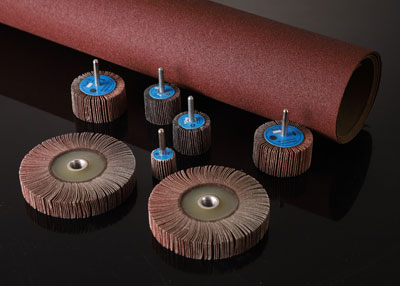 The backing of RMC & Riken abrasive cloth AX45 is Xwt, which is with good synchronous, ideal for making flap wheel, flap wheel with shaft and other special forms products.
Application of AX45 Abrasive Cloth
RMC & RIKEN abrasive cloth AX45 is mainly for industrial applications. For example, sanding and polishing of metal surface, aperture, curved, concave and convex surfaces. This cloth has excellent flexibility, good synchronization, perfect work surface. It can't burn workpieces and is suitable for high-speed grinding. RMC & RIKEN abrasive cloth AX45 gives better sanding and a cleaner work environment.