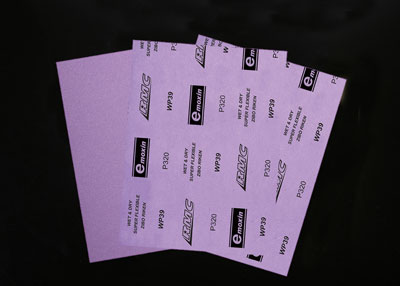 Application of WP39 Waterproof abrasive paper:
Waterproof abrasive paper (30% latex impregnated) for wet and dry sanding. The inherent flexibility allows contour of irregular surfaces. The abrasives grain is special treated White Aluminum Oxide, it is very sharp and long grinding life. WP39 is fashionable purple colour, it is more attractive than the traditional products.
It is mainly used in sanding of paints, primes, surfaces of the automobile industries, plastic, metal, wood, furniture, mechanical components and precision instrument. It is a type of general purpse production.