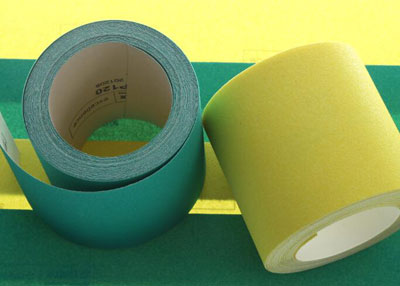 Application:
RIKEN RMC YWP43 adopt Dwt backing paper, it has high tear resistance ability and smooth surface advantage. YWP43 use specially treated grain, that brings higher sanding efficiency.
RIKEN RMC YWP43 have very good anti-clogging performance. You will get expected good sanding surface.
This product YWP43 can be popularly used for dry sanding by hand, it could be widely used in the field of wood sanding, paint sanding, plastic sanding, wall surface sanding and so on.
YWP43 it is yellow beautiful color sandpaper. We could supply kinds of rolls, disc, sheet, and could cut into different length according to customers requirement.