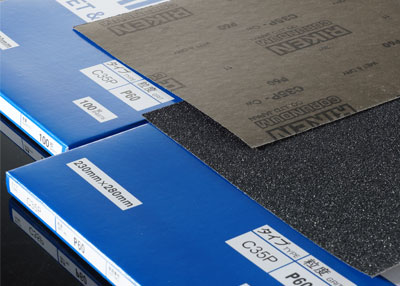 Application:

Riken RMC C35P is a waterproof abrasive paper; using imported Latex paper. It's mainly used for as wet or dry sandpaper.
Riken RMC C35P has the feature of very strong softness. The inherent flexibility can be used for any irregular surfaces; it's highly adaptable to contours, curves, and profiles.
We put plenty of science behind our Riken RMC C35P— and not just to improve your finished work. These abrasive sheets make the entire sanding process easier, from the durability of each sheet during wet sanding to faster cutting to easier buffing for faster production times and less labor cost.
People usually use it in wet sanding of paints, primers, surfaces of the automobile industries, mechanical components, and precision instrument. It has consistent performance throughout the life of the product.