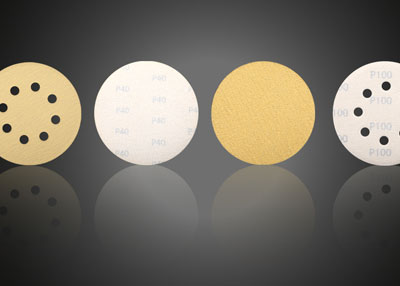 Application:
RIKEN RMC AP33M is a special product suitable for fast sanding. Premium aluminum oxide mineral is durable, fast-cutting and performs well on many surfaces. Strong, C-weight paper backing supports aggressive sanding with extra durability compared to lighter weight paper backings. Semi-open coat construction and load-resistant coating prevent premature loading of AP33M surface to maximize cut and extend abrasive life.
AP33M is mainly used in the form of Velcro disc, PSA disc, sheet 9"*11" and narrow roll. Durable AP33M is well suited for high production sanding operations as well as general-purpose applications on paint, primer, wood, metal, plastic, and composites, including fiberglass.
Riken Abrasives provides high-quality bulk sanding discs. If you are interested, contact us through rm3@rikenmt.com.