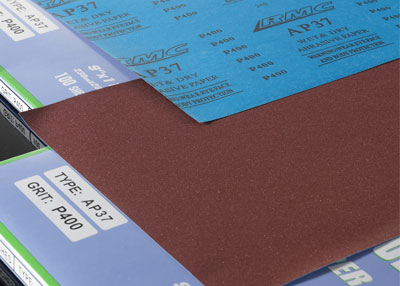 Application:
For leveling minor dust nibs, heavy sanding on metal lacquer paint and other sanding jobs in which burning or sanding through clear coat and paint are primary concerns, our Riken RMC AP37 Abrasive paper products make excellent results easier: it's durable yet flexible, with a sharp cut that leaves a refined finish.
The durable paper backing helps create consistent patterns that are easily buffed out. RIKEN RMC AP37 is mainly used for wet and dry sanding, usually used in polishing and sanding metal mold, carbon fiber workpieces, fiberglass, composite materials, and precision instrument.
We provide 220 grit silicon carbide sandpaper, silicon carbide wet dry sandpaper and so on. You can choose the one that best suits your requirements. Contact us through rm3@rikenmt.com if you need more information.